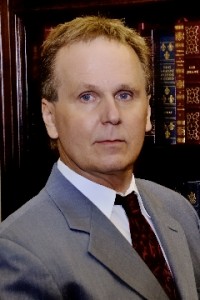 At Issue: United Services Automobile Association (USAA), Auto Injury Solutions (AIS), et al, were named as defendants in a recently filed class action lawsuit. The lawsuit alleges, among other things, a breach of contract and breach of the covenant of good faith. Health care practitioners and attorneys that have had dealings with these defendants are probably not surprised by this legal action. Speaking personally, this office has had many run-ins  with this group and found them to be one of the most troublesome of any auto insurance/review company to deal with. In the past, I have personally written to the National Medical Director of AIS and advised him of the likelihood of bad faith legal action against his company because of its improper review activities. Apparently, this executive chose to ignore my advisory.  When the smoke clears in this class action lawsuit, one hopes that the defendants will be taught some valuable lessons. High monetary damages, legal costs, and loss of reputation tends to irritate investors and board directors. As an additional consequence, there will probably be a few more names on the list of the unemployed. For the rest of us in the PI arena, there are lessons that we too can glean from the issues raised in this case.
The question is: "What can the issues raised in the USAA, AIS, et al lawsuit teach us about some auto insurance companies and their pocket review companies?"
Response: As the legal discovery process proceeds in this case, additional information will doubtedly be found. For now, based solely upon the filed allegations against the involved parties, we have gathered several points to focus upon. The enclosed handouts summarize key issues and valuable lessons they can teach us.
How to use the attached paperwork:  Study the information sheet carefully.  Experience, with great frustration, some of the alleged abuses the defendants are charged with in this case. Then read the lessons we need to learn in order to more effectively fight back on each issue. Know that these alleged unethical practices are not unique to this particular auto insurance alliance and future class action lawsuits are likely. Remember, the copyright is not enforced as long as this material is not used for promotional purposes or for direct  sale.  The copyright information must not be removed or altered in any manner. I can be reached in writing, by phone 760-744-1881, fax 760-744-2103, or at  lewkovich@cox.net
Dr. Gary Lewkovich is a personal injury expert and member of PacificCoast Injury Groupserving San Marcos for over 28 years.  Dr. Lewkovich is among a select group of chiropractors who continue to obtain specialized training, certifications and further education to become a highly specialized and sought after medical professional. He is a Doctor of Chiropractic, Qualified Medical Examiner, Chiropractic Orthopedist, Diplomat of the American Academy of Pain Management and is available on lien.
Wellness Chiropractic
940 W. San Marcos Blvd. #B
San Marcos, 92078 - 760 744-1881
Handout – USAA Lessons