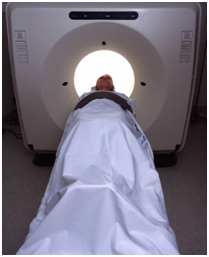 Post Provided by MRI Liaison David Perkins
Attorneys may find themselves asking why a client should have an MRI after their accident.  Simply put, an MRI scan is the gold standard for injuries to the spine and other soft tissues.  Detecting injury early on is a key factor in ensuring a pain free future and an MRI can help detect possible undiagnosed injuries.
After a car, workplace or other accident, the injured client deserves the best diagnostic tools available.  Many low, or marginal cases, have been made more solid all because the treating doctor, or attorney, had the foresight to request an MRI.  It truly is a value added process as the client receives the correct medical care, the doctor can make an accurate diagnosis to develop the most appropriate treatment plan, and the attorney has the objective evidence to fight the insurance companies.
Who should you turn to for accurate, concise, honest, fairly priced and timely MRI scans?  Choosing an MRI facility that is locally owned and offers representatives in your area is a great start as it allows for more personalized attention in your injury cases.  Additionally, customer focused local representation can help ensure that the patient is scheduled in a timely manner so that they can quickly be on the road to recovery.
Look for an imaging center that is focused on providing the highest standard in quality care and service through Board Certified Radiologists, trained technologists, caring staff, and a well qualified management team. These strengths will help in meeting ultimate goal of attending to the individual patient and physician requirements.
Additionally, because personal injury cases may take a period of time to settle, finding an MRI facility and representative that understands the process and is willing to work on lien is a valuable tool for personal injuries attorneys.
If you have questions about the MRI process, getting your clients scheduled, or working on a lien, I welcome your calls.
David Perkins, of Encompass West, is an MRI Liaison for MAX MRI who has an extended history working with local San Diego attorneys, medical doctors and chiropractors.  He understands the difficulty in settling cases in today's environment and recognizes the need for quick and personal attention.
encompasswest.com  – (866) 676-4093