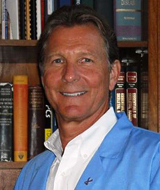 Presented by Pacific Coast Injury Group Member, Dr. Bruce Blakely.
Many patients who complain of neck pain have "nonspecific neck pain" with poor posture being the chief underlying cause. This is especially true of people doing sedentary work, particularly employees who work at a computer or a desk for prolonged periods.
Here we discuss how to prevent neck pain caused by working on computers or at a desk for protracted periods.
To prevent neck pain it is necessary to maintain a neutral body posture at all times. In a neutral body position:
The employee's head is level or slightly bent forward while looking at the computer screen.
The shoulders are relaxed.
The back is properly supported with appropriate lumbar support.
The thighs and hips are properly supported by an adequately padded seat.
The knees are about the same height as hips, with the feet slightly forward.
The feet are fully supported on the floor if necessary by a foot rest.
The following office ergonomics helps employees in maintaining a neutral body position:
Adjusting the computer screen in such a way that the top of the screen is just below the eye level.
Having the keyboard aligned in such a way that the key B is in front of the belly button.
The mouse is positioned slightly below elbow level.
The chair is adjustable, has flexibility, and the armrest are positioned away from the front edge of the chair.
Having good office ergonomics alone does not prevent neck pain, though it is an important first step. Regardless of even good working positions, prolonged static postures can still cause many kinds of postural problems.
To stay healthy, an employee must shift positions and allow for frequent pauses. The recommended way is by:
Changing work postures frequently
Stretching arms, fingers, and torso
Performing different types of tasks
Taking a break every half hour or so by standing up and walking around
Focusing eyes frequently on objects away from the screen.
Neck pain may appear trivial at first, but in the long run can result in undesirable ailments like cervical spondylitis. Prevention therefore is the best measure.
Dr. Bruce Blakely is a founding member of Pacific Coast InjuryGroup and a San Diego chiropractor specializing in head, neck and low back pain relief.  He has served San Diego for more than 24 years, is a Palmer College graduate, and an expert in motor vehicle injury treatment.
To learn more about Dr. Blakely and Mission Village Chiropractic, visit their website at www.missionvillagechiropractic.com
Bruce Blakely, D.C. – Member of Pacific Coast Injury Group
3570 Camino Del Rio N. #104
San Diego CA 92108-1747
(619) 356-3966