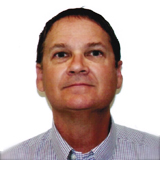 Mark Herschberger, D.C.
Doctor of Chiropractic
Available on Lien - Serving El Centro
1950 S. 4th St. #9
El Centro, CA 92243
Driving Directions
Phone: (760) 592-1494
Receiving a Bachelor of Science in Education from Abilene Christian University and a Doctor of Chiropractic from the Cleveland Chiropractic College, Dr. Herschberger has practiced for over 25 years.
In addition to his experience providing chiropractic care in his private practice, Dr. Herschberger has the unique experience of having been a Chiropractic Rehab Therapist for the Department of Corrections, worked as a Chiropractor for members of the Men's and Women's Beach Volley Ball Tour, as a Chiropractor for the Winning America 3 Cup Foundation, and as a Chiropractor / Team Physician for the USA Men's National Volleyball Team.
Dr. Herschberger has worked for multiple sports teams as a N.A.T.A certified athletic trainer, including the San Diego Chargers in the 1980s.
Dr. Herschberger specializes in post-operative rehabilitation, provides workplace and auto accident treatment and rehabilitative exercises.
Doctor Herschberger specializes in the treatment of:
Post-operative rehabilitation
Work place injuries
Auto Accident Trauma
Low Back Pain and Sciatica
Neck and Upper Back
Sports Injuries
To learn more about how chiropractic care and treatment can help you and your specific health problem call for your appointment today.
From the I-8 Exit South 4th Ave. (Exit 115)
Go North on 4th Avenue for approximately .3 miles
Office will be on the left in the Mission Center shopping center
Pacific Coast Injury Group is proud of a long standing history of our chiropractors working co-operatively on lien with many individual lawyers and large law firms. Our group of chiropractors are available on lien to your attorney to provide personal injury and worker's compensation care and reporting.
See our Map & Locations page to find a chiropractor near you in San Diego, Imperial or Riverside County.