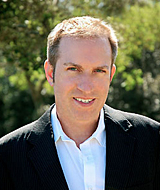 David Knepp, D.C.
Doctor of Chiropractic
Available on Lien - Serving Clairemont and Kearny Mesa
5252 Balboa Ave. #901
San Diego, CA 92117
Driving Directions
Phone: (858) 560-5022
Fax: (858) 560-8092
Web Address: sdchirogroup.com
Dr. Knepp graduated from the University of Richmond with a B.S. Degree and received his Doctorate of Chiropractic from Life University in Atlanta. With over 18 years of experience he has also received certificates of:
Advanced Whiplash and Brain Injury Traumatology - 2015
Advanced Competency: Spine Research of San Diego
Dr. Knepp has lectured on such topics as "MD and DC's in Collaboration" at the Sharp Hospital Cushman Wellness Center, has been a Continuing Education Provider and CE Course instructor for the Board of Chiropractic Examiners, and has served as a Life University Extension faculty.
Dr. Knepp's current practice focus is in working with patients injured in auto collision. He believes in the collaboration of care with a variety of specialists to provide patients the best treatment plan and potential for recovery.
Dr. Knepp has established a solid reputation in specializing in and treating:
Auto Accident Injuries
Low Back Pain and Sciatica
Neck and Upper Back Pain
Headaches
Some of the techniques and special services offered at his office, San Diego Chiropractic Group include:
Physical Medicine (Joint and Spine injections)
NCV/EMG Studies and Diagnostic Ultrasound
Diagnostic Ultrasound
Acupuncture
Massage
Digital X-ray
Physical Therapy
To learn more about how chiropractic care and treatment can help you and your specific health problem call for your appointment today.
From the 805
Take the Balboa/Exit
Head west on Balboa
Building is on the north side of Balboa just west of Genesee
From the I-5
I-5 Take to Garnet/Balboa Exit
Travel east on Balboa approximately 2 miles
Building is on the north side of Balboa
Pacific Coast Injury Group is proud of a long standing history of our chiropractors working co-operatively on lien with many individual lawyers and large law firms. Our group of chiropractors are available on lien to your attorney to provide personal injury and worker's compensation care and reporting.
See our Map & Locations page to find a chiropractor near you in San Diego, Imperial or Riverside County.