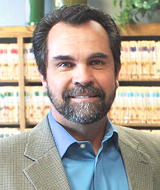 Dr. Donald Myren
Temecula Valley Chiropractic
Available on Lien - Serving Temecula, Murrieta and Fallbrook
27450 Ynez Rd. Ste #116
Temecula, CA 92591
Driving Directions
Phone: (951) 694-9200
Fax: (951) 694 8509
Web Address: www.temeculachiro.com
Dr. Donald Myren established his first office, Temecula Valley Chiropractic, over 18 years ago to provide the small but growing communities of Temecula and Murrieta with high quality, full-service chiropractic care. As Temecula has grown so has his practice, but Dr. Myren still maintains a personal approach to all his patients as he has since the very beginning. Dr. Myren lives in Temecula with his wife and two daughters and remains very active in community work and family life.
In 2009, Dr. Myren answered the growing needs of the Lake Elsinore, Wildomar, and Murrieta by opening Lake Elsinore Chiropractic.
Dr. Myren offers a multitude of state-of-the-art therapies and equipment including Acupuncture, Electronic Muscle Stimulation, Cold Laser, and Decompression Manipulation.
In his therapy department, patients can receive a wide variety of modalities from hot/cold packs to the latest in sports therapies of various, relaxing currents. Auto injury recovery, pain reduction, tissue healing, circulation improvement, and re-strengthening, can be achieved.
Temecula Valley Chiropractic makes available a variety of chiropractic tables to best allow for chiropractic adjustments for a variety of patient sizes and conditions including auto accident recovery.
Dr. Myren has received his certification in Motor Vehicle Crash Forensic Risk Analysis from the CRASH 2006 International Whiplash Conference educating him in the latest methods of forensic risk analysis to better understand not only the effects of the forces and loads imposed upon patients' spines and brains in low speed crashes, but also the various risk factors that can increase a person's chance for injury or long-term symptoms.
For the latest treatment option for lower back disc problems and/or degenerative arthritis the DRX2 Spinal Decompression table with the Solaris Light Therapy are available. Using the decompression adjustment table is a gentle, safe, non-surgical chiropractic spinal manipulation that is the safe alternative to back surgery for those 95% of patients who suffer from back and leg pain.
The Cox table, named for and developed by Dr. James Cox coupled with a short wave diathermy heat unit has helped countless patients with lower back disc problems avoid surgery.
A favorite place of many of Dr. Myren's patients is the massage room. Licensed, experienced massage therapists are available during a variety of days and times specifically for his chiropractic patients.
Dr. Myren accepts many forms of insurance. The friendly staff at Temecula Valley Chiropractic can often verify your insurance coverage via the internet through secure websites that are accessible only by authorized doctor's offices.
Whether you are a personal injury attorney looking for a chiropractor on lien or an individual patient seeking care, Dr. Myren and his staff welcomes your call and invites you to tour his office at www.temeculachiro.com.
Some of the techniques and special services that Dr. Myren offers:
Spinal Decompression - Dynatron DX2 with Cold Laser Light Therapy
Electrical Muscle Stimulation (Russian, Galvanic, Interferential)
Ultrasound
Diathermy
Cybex Rehabilitation Equipment (Progressive Strength Rehabilitation)
Clinical Massage (Licensed Therapist)
Personal Fitness Counseling (Certified Trainer)
"My downtime is at a minimum and I feel great 99% of the time. I am a much happier person when I'm not in pain!"
"Don't be intimidated or underestimate the overall sense of well being that is available through chiropractic care."
"I have more and more good days. The staff has been very caring and genuine; I love them all so much for all they do."
- Actual Temecula Valley patients being treated for auto accident care
In Temecula take I-15 to Rancho California Road Exit toward Old Town Front St.
Turn right at Rancho California Road.
Take the first left onto Ynez Rd. and Temecula Chiropractic will be on the right.
Pacific Coast Injury Group is proud of a long standing history of our chiropractors working co-operatively on lien with many individual lawyers and large law firms. Our group of chiropractors are available on lien to your attorney to provide personal injury and worker's compensation care and reporting.
See our Map & Locations page to find a chiropractor near you in San Diego, Imperial or Riverside County.