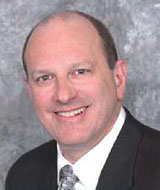 Victor Tomassetti, D.C.
Doctor of Chiropractic
Available on Lien - Serving Oceanside, Tri-City and Vista
2204 El Camino Real #201
Oceanside, CA 92054
Driving Directions
Phone: (760) 757 0222
Web Address: TomassettiChiropractic.com
As the Director of Tomassetti Chiropractic, Dr. Tomassetti offers family health care, and personal, auto accident, work and sports related injuries, and prenatal and postnatal back care.
Dr. Tomassetti has served the needs of North County as a chiropractor since 1982. Originally from Rochester, New York, where he attended St. John Fisher College and received a Bachelor of Science degree in Biology, he received his Doctor of Chiropractic degree from National College of Chiropractic in Chicago, Illinois.
Dr. Tomassetti has received extensive post graduate education in the clinical analysis and treatment of automobile, sports and work-related injuries. He is also a Diplomat of the National Board of Chiropractic Examiners and is certified as an Industrial Disability Examiner.
Tomassetti Chiropractic specializes in the treatment of injured persons including injuries sustained playing sports, on the job, or from vehicular trauma. They offer a complete service to patients and provide thorough evaluations and detailed reports. Tomassetti Chiropractic can usually accommodate new patients for urgent evaluations the same day.
Dr. Tomassetti and his professional, friendly staff look forward to hearing from you. Call today to schedule an evaluation and start your path to a healthy life!
Education:
St John Fisher College
National College of Chiropractic
Internship:
National College of Chiropractic
Community Clinic Lombard, IL
Post Graduate Education:
C.C.A appointed Independent Medical
Examiner/Disability Evaluator
State of California Qualified Medical Examiner
Professional Experience:
Internship National College Public Clinic (1980-1981)
Private Practice: Victor Tomassetti D.C. Clinic (1982 to present)
Thousands of patients treated for acute and chronic cases
Dr. Tomassetti works closely with medical and orthopedic specialists
"Entering my 40's, I was beginning to experience regular neck and back pain that was beginning to interrupt my regular exercise and active lifestyle. I thought back and neck pain were normal with aging. I had never been to a chiropractor but Dr. Tomassetti came so highly recommended that I believed it was worth a try. Two years later I am enjoying a pain free, active life with regular visits to my chiropractor."
Conveniently located to serve Carlsbad, Oceanside and Vista, Dr. Tomassetti serves San Diego County from his convenient location where Oceanside meets Carlsbad, just off the 78 freeway at the El Camino Real exit.
In Oceanside, Vista and San Marcos:
Take I-78 to El Camino Real North
Travel North on El Camino Real approximately half a mile
Office is located on the east side of El Camino Real
From Carlsbad
Take El Camino Real North
Just North of I-78 office is located on the east side of El Camino Real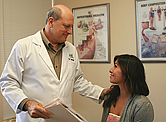 Specializing in auto injury care, Dr. Tomassetti has served the chiropractic needs of Oceanside and Carlsbad patients for nearly 30 years.
Pacific Coast Injury Group is proud of a long standing history of our chiropractors working co-operatively on lien with many individual lawyers and large law firms. Our group of chiropractors are available on lien to your attorney to provide personal injury and worker's compensation care and reporting.
See our Map & Locations page to find a chiropractor near you in San Diego, Imperial or Riverside County.