DOCTOR OF CHIROPRACTIC
Located in Kearny Mesa, Chiropractor Zach Beatty specializes in car accident injury care on lien. Additionally, he brings together his specialization in the  Gonstead Technique, a system which focuses on the dynamics of intervertebral disc as the underlying cause of subluxations and resulting neurological dysfunction.
Dr. Beatty graduated Logan College with a Doctorate of Chiropractic and also holds Bachelor of Science Degrees in both Human Biology and in Exercise Science.
As a former athlete himself, Dr. Zach Beatty treats many Kearny Mesa athletes while helping them get into the game as quickly and safely as possible.
Bringing his experience in sports injury care, whole body general care and personal injury on lien, Dr. Beatty is an excellent choice for all your chiropractic needs.
Dr. Beatty is committed to furthering his education and obtaining certifications while being an active participant in his professional community. He regularly takes additional courses and seminars as well as holding several profession memberships including:
– Certified in Advanced Personal Injury Specialty Evaluations and Diagnostics
– Gonstead Certified
– California Chiropractic Association Member
Dr. Zach Beatty has an established a solid reputationspecializing in and treating:
– Auto Accident Treatment and Recovery
– Low Back Pain and Sciatica
– Neck and Upper Back
– Sports Injuries
– Pregnancy Care
"My experience with Dr. Zach has been great. During my first visit he was professional, provided a thorough assessment and plan for treatment, not to mention he and his staff are very welcoming. The ladies in the front office explain the process for my insurance which helped me to relax. Everything they said happened! As far as treatment, I suffered from chronic neck and shoulder pain. Since being treated (3-4 weeks), I have not had any pain in my neck and shoulders. I'm very pleased with the service and I'm sure you will be too. Dr. Zach has your Back!!! Check him out ASAP"!
Zach Beatty, D.C.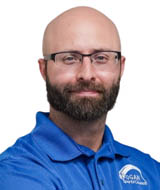 OPENING HOURS
| | |
| --- | --- |
| Monday | 8:00 am – 12:00 pm |
| | 2:00 pm – 6:00 pm |
| Tuesday | 8:00 am – 12:00 pm |
| Wednesday | 8:00 am – 12:00 pm |
| | 2:00 pm – 6:00 pm |
| Thursday | 8:00 am – 12:00 pm |
| | 2:00 pm – 6:00 pm |
| Friday | 8:00 am – 12:00 pm |