DOCTOR OF CHIROPRACTIC
Dr. Rich Doss grew up near Modesto, California, the heart of the central valley and home to many dairy farms and almond orchards. After college, Dr. Doss spent time in the capital city of Sacramento where he met his wife, Heather. With the support of his wife, Dr. Doss then moved to the San Francisco Bay, attending and completing chiropractic college at Life West.
Dr. Doss and his family relocated to Houston, Texas in November 2020 for a two year special assignment. He hopes to return as a full time staff member in 2022. In the interim, Dr. Doss visits San Diego for a few days approximately every other month and will be available to see patients during those visits.
Education
Dr. Rich Doss earned a Bachelor's Degree from California State University, Stanislaus and his Doctor of Chiropractic with honors from Life Chiropractic College West in the San Francisco Bay area. In addition to his coursework, Dr. Doss served Life West as President of the Student Body and served in Mumbai, India on a chiropractic mission trip. In addition to his training in full-spine techniques, Dr. Doss participates in advanced studies relating to extremity adjusting. This advanced study has provided Dr. Doss with the unique opportunity of providing care to elite and professional athletes, many of whom have represented the United States in international play.
Techniques
While practicing mainly Diversified technique protocols, Dr. Doss is well-versed in instrument-assisted low force adjusting techniques as well as functional movement assessment and screening.
Dr. Doss has worked with children, mothers, expectant mothers, full families, seniors and athletes with acute and chronic conditions.
Dr. Mark Burdette grew up in Texas. Spent 20 years in the Marines, most of which were spent in San Diego, Camp Pendleton, and 29 Palms. Relocated chiropractic practice from Mission Valley (San Diego) to Poway in August 2001. Married with children! Member of the Poway Chamber of Commerce, Marine Mustang Association, Veterans of Foreign Wars, Disabled American Veterans, The Retired Officers Association, and various alumni associations; the International Chiropractic Association, and its Council on Pediatrics, the American Chiropractic Association, and the Rancho Bernardo Community Presbyterian Church (Elder).
Education
Undergraduate Degree from The University of Texas, Masters Degree from Florida Tech, Doctor of Chiropractic from Parker College of Chiropractic. Specialist in a variety of chiropractic techniques and Myofascial Release. Graduated from Parker College of Chiropractic with special honors. Adjunct Faculty Member, Science and Engineer Department, teaching Human Anatomy, and Anatomy & Physiology at Southwestern Community College.
Techniques
Variety (Thompson, Diversified, SOT, Travell's Myofascial Release Technique, Cox Flexion and Distraction, Activator, and more), with certifications in Functional Movement (Rock Tape), Kennedy Decompression and advanced certification in Auto Accident trauma. Experience includes working with adults, children, pregnancy, athletes, chronic and difficult conditions.
USMC
Retired U.S. Marine Officer. Various personal decorations. Led first plane of Marines into Saudi Arabia on the onset of the Gulf War.
To learn more about how chiropractic care and treatment can help you and your specific health problem call for your appointment today.
"The staff and doctors here are wonderful. I was in pain from an accident and they were able to get me in the same day and help me start on the path to relief and recovery. Thank you all!!"
Christina Brown
"Community Chiropractic Center offers the highest level of Chiropractic care and Massage therapy to treat a wide array of conditions and injuries, as well as general maintenance."
Mike Leland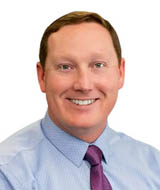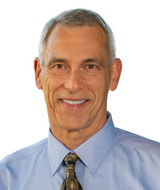 OPENING HOURS
| | |
| --- | --- |
| Monday | 9:00 am – 5:00 pm |
| Tuesday | 9:00 am – 5:00 pm |
| Wednesday | 9:00 am – 5:00 pm |
| Thursday | 9:00 am – 5:00 pm |
| Friday | 9:00 am – 12:00 pm |
| Saturday | 9:00 am – 12:00 pm |
| Sunday | Closed |