DOCTOR OF CHIROPRACTIC
Receiving a Bachelor of Science in Education from Abilene Christian University and a Doctor of Chiropractic from the Cleveland Chiropractic College, Dr. Herschberger has practiced for over 25 years.
In addition to his experience providing chiropractic care in his private practice, Dr. Herschberger has the unique experience of having been a Chiropractic Rehab Therapist for the Department of Corrections, worked as a Chiropractor for members of the Men's and Women's Beach Volley Ball Tour, as a Chiropractor for the Winning America 3 Cup Foundation, and as a Chiropractor / Team Physician for the USA Men's National Volleyball Team.
Dr. Herschberger has worked for multiple sports teams as a N.A.T.A certified athletic trainer, including the San Diego Chargers in the 1980s.
Dr. Herschberger specializes in post-operative rehabilitation, provides workplace and auto accident treatment and rehabilitative exercises.
Doctor Herschberger specializes in the treatment of:
– Post-operative rehabilitation
– Work place injuries
– Auto Accident Trauma
– Low Back Pain and Sciatica
– Neck and Upper Back
– Sports Injuries
To learn more about how chiropractic care and treatment can help you and your specific health problem call for your appointment today.
"He's the best chiropractor I've seen. I've been to 8 chiropractors during my life for recurring back pain. He doesn't just adjust it to provide you with temporary relief he teaches you how to help yourself to make sure the pain doesn't return. He takes time and listens. I had a serious accident and went to him for physical therapy after shoulder dislocation and plate and pins in my arm. He showed me how to make my shoulder work again. It wasn't easy and I'm still working. I refer everyone to him."
Patient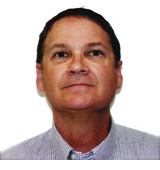 OPENING HOURS
| | |
| --- | --- |
| Monday – Friday | 8:00 – 17:00 |
| Saturday | 9:30 – 17:00 |
| Sunday | 9:30 – 15:00 |