DOCTOR OF CHIROPRACTIC
Dr. Kris Strang is an experienced chiropractor serving the San Diego area. Dr. Strang is dedicated to educating his patients to give them the tools they need to live their healthiest and most active lives. He wants to empower, motivate, and drive his patients to perform at their highest potential.
Dr. Strang received his Bachelor's degree from Minot State University where he played 4 years of college football. He furthered his education with a Doctorate of Chiropractic from Life Chiropractic College West.
Dr. Strang is passionate about the healing process, and he is committed to working with his patients to restore their health. His experience has allowed him to work with people of all ages and walks of life. He believes in innovative, corrective care approach to chiropractic.
Dr. Strang's way of practice is extremely effective for getting patients out of pain naturally; and onto their path to better health and wellness.
Dr. Strang customizes his treatment plan to the patients' needs and specific health goals. As a result, patients maintain their health and improve their overall quality of life through natural Chiropractic Care.
Dr. Jason Shumard is the owner of Integrative Wellness Center of San Diego, which he opened in 2005 with the desire to promote safe alternative treatment options to the community of San Diego. He has postgraduate education in functional endocrinology and clinical nutrition. Over the last five years, he has worked with patients with a multitude of conditions.
Integrative Wellness Center of San Diego is founded on the principles of true healing, and the founder's intention is to not only help his patients with exceptional corrective care, but also to educate them on healthy and functional lifestyles that will support the patient's health and well-being for the rest of their lives.
Integrative Wellness Center of San Diego has established a solid reputation in specializing in and treating:
– Auto Accident Treatment and Recovery
– Sports Injuries
– Low Back Pain and Sciatica
– Neck Pain
– Headaches
– Extremity pain
Some of the techniques and special services offered by Dr. Strang and Dr. Shumard:
– Diversified Technique
– Auto Accident Treatment
– Activator
– Impulse IQ
– Drop Table
– Graston Technique® (Soft Tissue injuries)
– Fascial Movement Taping
To learn more about how chiropractic care and treatment can help you and your specific health problem call for your appointment today.
"Dr. Kris is an excellent chiropractor, but not just a chiropractor, but a wonderful person. He is interested in your entire well-being. I always feel regenerated after my visit. Stephanie does a superb job in taking care of each individual and their needs. She is always there ready and willing to help in whatever situation you need help in. It is such a friendly personable office. I highly recommend them."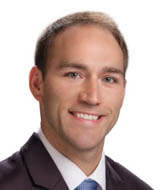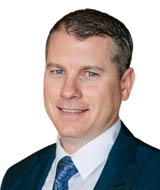 OPENING HOURS
| | |
| --- | --- |
| Monday | 9:00 am – 6:00 pm |
| Tuesday | 9:00 am – 6:00 pm |
| Wednesday | 9:00 am – 6:00 pm |
| Thursday | 9:00 am – 6:00 pm |
| Friday | 9:00 am – 12:00 pm |