DOCTOR OF CHIROPRACTIC
Dr. Kien Ta is an auto accident chiropractic specialist who has helped thousands of patients to recover after accidents and work-related injuries. Dr. Ta is a Board Certified Independent Medical Examiner, which qualifies him to testify in court against other medical and chiropractic experts. The State Department of Industrial Relations appointed him as a Qualified Medical Examiner to perform medical-legal evaluations for injured workers under Workers' Compensation. Dr. Ta has testified in numerous auto accident cases and is credited with many wins for injured plaintiffs against insurance companies. In over 28 years of practice, Dr. Ta has testified in over a hundred depositions and over thirty trial appearances.

While some professionals only see common types of auto accident injuries, Dr. Ta has experience dealing with more complex, severe types of injuries and has successfully treated and diagnosed thousands of cases of auto accident injuries involving spinal instability, ligamentous damages, delayed traumatic brain injury, and spinal disc rupture/extrusion/herniation.
Dr. Ta immigrated to the United States in 1982 when he was 12. He is the second generation of Vietnamese Americans that escaped communist Vietnam after the fall of Saigon. In 1987, Dr. Kien Ta graduated at the top of his high school class and decided to study to be a chiropractor. He graduated from the Southern California University of Health Sciences in 1993, earning a doctoral degree in chiropractic. Dr. Ta and his wife have three lovely children and have resided in San Diego since 1994.
Training and Certification:
State appointed Qualified Medical Evaluator (QME)
Certified Industrial Examiner
Certified in AMA Impairment Rating (5th Ed)
Certified Independent Medical Examiner (2009-2014 ABIME)
Certified Department of Transportation Examiner
Certified Outcome Assessment Specialist
Fellow Academy of Forensic Industrial Chiropractic Consultants
This place has great service, very professional, and friendly. I highly recommend this place.
Allen Dinh
CK Chiropractic came highly recommended by a colleague. I had an excellent experience here for treatment after a bad car accident in Lake Tahoe while on vacation. Dr. Ta and his staff are super friendly, knowledgeable and make you feel comfortable immediately. Would recommend coming here for regular treatment or post-accident chiropractic care.
Ket Sivilay
Great services. The doctor is amazing, and the staff is very knowledgeable on how to treat patients' pain. The whole CK chiropractic team works around your schedule.
L. Nguyen
Request An Appointment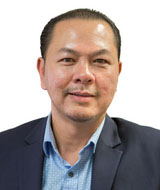 OPENING HOURS
| | |
| --- | --- |
| Monday | 9:00 am – 6:00 pm |
| Tuesday | 9:00 am – 6:00 pm |
| Wednesday | Closed |
| Thursday | 9:00 am – 6:00 pm |
| Friday | 9:00 am – 6:00 pm |
| | By Appointment Only |
| Saturday | Closed |
| Sunday | Closed |