DOCTOR OF CHIROPRACTIC
Dr. Knepp graduated from the University of Richmond with a B.S. Degree and received his Doctorate of Chiropractic from Life University in Atlanta. With over 18 years of experience he has also received certificates of:
– Advanced Whiplash and Brain Injury Traumatology – 2015
– Advanced Competency: Spine Research of San Diego
Dr. Knepp has lectured on such topics as "MD and DC's in Collaboration" at the Sharp Hospital Cushman Wellness Center, has been a Continuing Education Provider and CE Course instructor for the Board of Chiropractic Examiners, and has served as a Life University Extension faculty.
Dr. Knepp's current practice focus is in working with patients injured in auto collision. He believes in the collaboration of care with a variety of specialists to provide patients the best treatment plan and potential for recovery.
Dr. Knepp has established a solid reputation in specializing in and treating:
– Auto Accident Injuries
– Low Back Pain and Sciatica
– Neck and Upper Back Pain
– Headaches
Some of the techniques and special services offered at his office, San Diego Chiropractic Group include:
– Physical Medicine (Joint and Spine injections)
– NCV/EMG Studies and Diagnostic Ultrasound
– Diagnostic Ultrasound
– Acupuncture
– Massage
– Digital X-ray
– Physical Therapy
To learn more about how chiropractic care and treatment can help you and your specific health problem call for your appointment today.
"After not getting relief from my fall in November and regular doctor put me on nerve pain meds and prescribed physical therapy ( cant do pt if you cant get relief from the pain) I chose to try chiropractic therapy in April. Best idea I've had yet I must say. I'm no longer limping and wanting to kill someone because of the brutal pain. I am able to get things done for a change. The office is set up well and never a long wait. Front desk staff are GREAT!"
Request An Appointment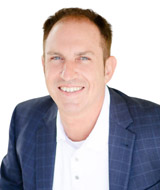 OPENING HOURS
| | |
| --- | --- |
| Monday | 9:00 am – 12:00 pm |
| | 2:00 pm – 7:00 pm |
| Tuesday | 9:00 am – 12:00 pm |
| | 3:00 pm – 7:00 pm |
| Wednesday | 9:00 am – 12:00 pm |
| | 2:00 pm – 7:00 pm |
| Thursday | 9:00 am – 12:00 pm |
| | 1:00 pm – 7:00 pm |
| Friday | 9:00 am – 12:00 pm |
| | 2:00 pm – 7:00 pm |
| Saturday | 9:00 am – 12:00 pm |