DOCTOR OF CHIROPRACTIC
Mission Valley Personal Injury Chiropractor and founding member of Pacific Coast Injury Group, Dr. Blakely has been serving San Diego for more than 30 years. Dr. Blakely's, Mission Village Chiropractic is open 6 days a week with Saturday hours from 9:00 – 11:00. Mission Village Chiropractic offers 24 hour Emergency Chiropractic appointments, and is bilingual to serve Spanish speaking chiropractic patients.
Dr. Blakely, a graduate of Palmer College, has successfully treated thousands of patients for acute and chronic pain. Because of his expertise as a chiropractor treating auto accident patients, Dr. Blakely has developed and maintained strong relationships with many local Personal Injury Attorneys and Medical and Orthopedic Specialists. Dr. Blakely is a member of both the California Chiropractic Association and the American Chiropractic Association, and is the Founder of Doctor's Speaker Bureau of San Diego.
As a chiropractor certified in many techniques, Dr. Bruce Blakely uses a gentle approach to re-align the spine, returning the musculoskeletal and nervous systems to their natural balance. Concerned with the number of people who unnecessarily deal with chronic pain, Dr. Blakely enjoys providing chiropractic care as a complementary and an alternative medicine health care that focuses on diagnosis, treatment and prevention of mechanical disorders of the musculoskeletal system. As your chiropractor, he emphasizes manual therapy including spinal adjustment and other joint and soft-tissue manipulation.
Whether you are a Personal Injury Attorney seeking a chiropractor on lien, or an individual patient seeking expert care, Dr. Blakely invites you to call or stop by Mission Village Chiropractic (located in Mission Valley) for a free consultation to determine whether or not chiropractic treatment may be right for you.
Some of the chiropractic techniques and special services that Dr. Blakely offers:
– Palmer Diversified
– Flexion-Distraction
– Activator (Certified Technician)
– Low Force
Dr. Blakely's Education and Chiropractic history spans over 30 years and includes:
Education:
– Palmer College of Chiropractic – Graduated 1980
Internship:
– Palmer College of Chiropractic Community Clinic – Davenport, Iowa
Post-Graduate Education:
– California Chiropractic Association appointed Independent Medical Examiner/Disability Evaluator
– State of California Qualified Medical Examiner
– Wrangler Sports Team Chiropractor
Professional Experience:
– Internship Palmer College Public Clinic (1978-1980)
– Private Practice, Blakely Chiropractic Clinic/Mission Village Chiropractic (1981-present)
"I have been going to Dr. Blakely for over 20 years. Having regular adjustments for maintenance helps to catch little things before they become big things and to just keep everything working better."
Actual Mission Valley Patient
Request An Appointment
Bruce Blakely, D.C.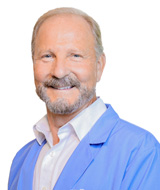 OPENING HOURS
| | |
| --- | --- |
| Monday | 8:30 – 5:30 |
| Tuesday | Closed |
| Wednesday | 8:30 – 5:30 |
| Thursday | 8:30 – 5:30 |
| Friday | 8:30 – 1:00 |
| Saturday | 9:00 – 11:00 |
Dr Blakely and patients discuss treatment at Mission Village Chiropractic.
Dr. Bruce Blakely, auto accident injury care specialist, discusses the dynamics of a rear-end collision, demonstrates how hyperflexion extension injuries (whiplash) occur, and details why a thorough medical evaluation is necessary.