DOCTOR OF CHIROPRACTIC, QUALIFIED MEDICAL EVALUATOR
As a graduate of Palmer College of Chiropractic-West, with an undergraduate major in Biology from UCSD, Dr. Cadava relies on evidence-based care in order to best provide recommendations and treatment based on the best available scientific evidence.
Dr. Cadava not only specializes in car accident injury (personal injury) care on lien but also brings extensive experience working with injured workers and is a well respected treatment provider working with many of San Diego's best Worker's Compensation attorneys.
Included in her many specialized continued education and certifications are:
– Medical-Legal and Disability Evaluation Report Writing
– Disorders of the Spine
– Extremity Evaluation
– Radiology: Spinal Trauma, X-ray Diagnosis, and Axial Spine Arthritides
Whether you are seeking help with a personal injury, workplace injury, sciatica, neck pain or headaches, Dr. Cadava's personal mission is to provide excellence in patient care through a collaboration with her patients.
Doctor Cadava has established a solid reputation in specializing in and treating:
– Auto Accident Treatment and Recovery
– Work Place (Workers' Compensation) Injuries
– Low Back Pain and Sciatica
– Neck and Upper Back
– Headaches including Tension and Migraines
Some of the techniques and special services offered at Cadava Chiropractic:
– Thompson Drop Technique
– Diversified
– Auto Accident Treatment
– Gonstead
– Activator Methods
Some of the modalities offered at Cadava Chiropractic:
– Electrical Stimulation (E-stim)
– Therapeutic Exercises
– Mechanical Traction
– Hot/Cold Packs
To learn more about how chiropractic care and treatment can help you and your specific health problem call for your appointment today.
"For the past 17 years, my husband and I have been patients of Dr. Kristy Cadava, and we wouldn't go anywhere else for our chiropractic care. Each of us went to Dr. Cadava with a different kind of problem. One of us has had previous back injuries and spinal damage, and the other has had issues with gait and balance. With her expertise and her caring, personalized approach, Dr. Cadava has always been able to tailor our treatments to our special needs – and adapt and change the treatments as needed over time . To us, that's what excellent chiropractic care is all about!"
Request An Appointment
Kristy Cadava, D.C., Q.M.E.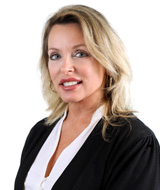 OPENING HOURS
| | |
| --- | --- |
| Monday | 9:00 am – 12:00 pm |
| | 2:00 pm – 6:00 pm |
| Wednesday | 9:00 am – 12:00 pm |
| | 2:00 pm – 6:00 pm |
| Friday | 9:00 am – 12:00 pm |
| | 2:00 pm – 6:00 pm |
MEET DR. CADAVA ON
YOUTUBE