DOCTOR OF CHIROPRACTIC
Dr. Perez serves the Escondido and surrounding communities in North County San Diego with affordable chiropractic care. The focus at Perez Chiropractic is to treat injuries and conditions related to back, neck, joints, automobile-related accidents, work-related injuries, and neuromusculoskeletal conditions.

In addition to helping patients with these traditional issues, they also successfully treat a variety of other problems such as scoliosis, ear infections, bed wetting, and colic.

Dr. Perez also enjoys and specializes in treating children and adults with special needs. Down Syndrome and Cerebral Palsy are just to name a few. These conditions can often come with prominent musculoskeletal dysfunction and chiropractic can be a preferred, safe and successful treatment.
Dr. Perez graduated from Parker College in Dallas, Texas with a Doctor of Chiropractic in 2007 and relocated the same year to California. Since then, she has been successfully provided quality chiropractic care to all ages in Escondido. 
Techniques used by the Chiropractor:
Diversified, Activator, Webster, AK, ART, Gonstead, Thompson, SOT, Flexion Distraction, Decompression and extremity adjusting.
Bilingual: English, Spanish
My whole family comes to Dr. Perez, she is very smart and helpful, she is our first call when we are in pain. She has been able to effectively help with my knee pain as well as treating my arm. She has great staff overall the best customer service.
Luis Velasquez
Dr Perez has techniques I haven't experienced in 40 years of treatments from many Dr's across the US. She is gentle, thorough and reasonable. Quite a find.
Celeste Kelley
We went to Dr. Perez because my neck, back, and headaches were getting worse. I had a few massages and adjustments and my back and neck are wonderful! My headaches disappeared. My whole family is going, and we all feel great! Amazing, sweet, compassionate doctor, and bilingual. Massage was excellent! Thank you Dr. Perez for your care!
Yakuta Family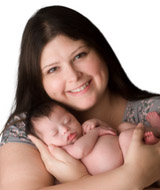 OPENING HOURS
| | |
| --- | --- |
| Monday | 9:00 am – 6:00 pm |
| Tuesday | Closed |
| Wednesday | 9:00 am – 6:00 pm |
| Thursday | Closed |
| Friday | 9:00 am – 6:00 pm |
| Saturday | 9:00 am – 12:00 pm |
| Friday | Closed |