DOCTOR OF CHIROPRACTIC – MED-X CERTIFIED
Dr. Larry Herring has over thirty years serving the Rancho Bernardo area as a chiropractor treating personal injury patients and is here to provide comprehensive treatment to patients in the Inland North County of San Diego.
Dr. Herring offers state of the art documenting your soft tissue injury. Herring Chiropractic Center has two chiropractors certified in the cervical and lumbar Med-x (more info) protocol from the U.C.S.D. School of Medicine, Department of Orthopedics.
Med-x is a comprehensive rehabilitation program that incorporates the sports medicine approach to the treatment of chronic neck and back pain. A key component in this program is the Med-x equipment, developed by the founder of the Nautilus exercise equipment Arthur Jones. The Med-x machines are specially designed to provide the most effective means of isolating, safely testing, and directly strengthening the muscles in the low back and neck. The Med-x program also incorporates general strength and fitness building activities.
The primary goals of this program are to improve range of motion, improve muscle strength, decrease pain, and return the patient to normal function. The entire program generally takes 15-20 minutes, twice a week for 8 weeks.
Herring Chiropractic offers both male and female chiropractors and in addition to treating personal injury patients on lien, other services and treatments include:
– Neck/Back Pain
– Headaches
– Shoulder/Arm pain
– Hip/Leg Pain
– Muscle Spasms/Tension
– Auto Accidents/Whiplash
– Sports Injuries
– Skilled and Experienced Chiropractors
– Male and Female Chiropractors
– On site digital x-ray facility
– HMO and PPO provider
– Strengthening/Rehabilitation Med X for neck and low back
– Neck and low back Med-x rehabilitation machines
As San Diego County Chiropractic Society's 1998 "Doctor of the Year" and a past President of the San Diego chapter of the California Chiropractic Association Dr. Herring and his staff are ready to provide comprehensive treatment to best fit your needs.
Some of the techniques that Dr. Herring offers:
– Diversified
– Thompson Drop
– Drop Technique
– Palmer
– Gonstead
– Impulse Activator
– Physiotherapeutic modalities including H-Wave and Med-X Spinal Rehabilitation
"Thank you for all your assistance and time with my worker's comp case. I greatly appreciate it and don't know where I would have been without your help and guidance on the process. I can't thank you enough and feel grateful to have your excellent practice and staff nearby."
Patient
Schedule An Appointment
Larry Herring, D.C.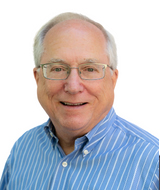 OPENING HOURS
| | |
| --- | --- |
| Monday | 8:30 am – 12:00 pm |
| Tuesday | 7:30 am – 11:00 am |
| | 3:00 pm – 6:00 pm |
| Wednesday | 8:30 am – 12:00 pm |
| | 3:00 pm – 6:00 pm |
| Thursday | 9:00 am – 12:00 pm |
| | 3:00 pm – 6:00 pm |
| Friday | 8:30 am – 12:00 pm |
| | 3:00 pm – 6:00 pm |
| Saturday | 8:30 am – 12:00 pm |
DR. HERRING ON YOUTUBE