DOCTOR OF CHIROPRACTIC
RELIEF, STRENGTH, FITNESS AND MOTION COMBINED WITH PERSONABLE AND FRIENDLY CARE
Dr. Dalya Rubanenko, known as Dr. Ruby, is dedicated to helping her patients achieve better health by teaching and practicing the true principles of chiropractic wellness care. Through the combination of highly honed skills and knowledge that spans the entire healthcare spectrum, she fosters a level of health in her patients that provide them the freedom to do anything they choose to do in life. A fully licensed and accredited chiropractor, Dr. Rubanenko has served the San Diego community for more than 10 years.
As a former competitive gymnast and still an avid athlete, Dr. Ruby incorporated chiropractic rehabilitation as part of her healthcare to address injury and for maintenance reasons, the experience of which led her to the chiropractic field. Using an "athletic model" of care in combination with her extensive sports background, Dr. Ruby emphasizes quick relief, using gentle and palliative treatments that can include massage, ultrasound, electrical stimulation and spinal traction. Once symptoms decrease, Dr. Ruby provides core strength training, exercise and rehabilitation to return patients to normal function. She is trained in McKenzie therapy, MedX Strengthening and uses NIMMO trigger point muscle therapy for most injuries.
Other common conditions that Dr. Ruby treats are: neck and back strains, disc bulges/herniations, shoulder impingement syndrome, sciatica, plantar fasciitis, pain from degenerative disc disease and osteoarthritis.
Another significant portion of Dr. Ruby's practice is dedicated to treating expectant mothers and children. She has received countless referrals from the leading Ob/Gyn medical doctors in San Diego because they trust her expertise and safe treatments. The conditions she most commonly treats are sciatica, low back and upper back pain, swelling (edema) in the arms and legs causing discomfort such as carpal tunnel syndrome, and pain in the region of the pubic symphysis and coccyx. Using treatment tables specially designed to maximize comfort for pregnant patients, Dr. Ruby takes patients through specific and safe strengthening exercises. Following childbirth, Dr. Ruby helps her patients to return to their pre-pregnancy state through exercise and strength training that allows them to retrieve their core strength, especially in the low back and abdominal region. Dr. Ruby is considered very kid-friendly, and always welcomes children her clinic, which, with its relaxed décor, is warm and welcoming for all patients.
Dr. Dalya Rubanenko graduated from the University of Michigan, Ann Arbor in 1993 (and is a true Wolverine fan). She graduated from Los Angeles College of Chiropractic in 1999.
While receiving her chiropractic degree, she was elected the national chairperson for the Student American Chiropractic Association representing all students across the United States. Dr. Ruby has traveled to Washington D.C. more than eight times to lobby California elected officials for patient rights and healthcare reform. At graduation, she was awarded the prestigious Presidential Award, given the top students in the class. Dr. Ruby is a member of both the American Chiropractic Association and the California Chiropractic Association.
Dr. Ruby began her professional career working for three years in an out-patient surgery physical therapy and rehabilitation center alongside leading spine and joint orthopedic surgeons and neurosurgeons. As a result of that transformative experience, Dr. Ruby has extensive knowledge of the latest physiotherapeutic, rehabilitation and strengthening programs for patients who have had: surgeries of the spine (neck and back) , all extremities (knees, shoulders, elbows, feet and hands), Laminectomy, Discectomy, Fusion, ACL reconstruction, Meniscectomy, Rotator Cuff Tear Repair, and Carpal Tunnel Syndrome.
Given her experience, Dr. Ruby is versed in handling the med-legal of patients with workers compensation and personal injuries. Dr. Ruby was a Qualified Medical Examiner for approximately five years. She also has been the primary treating physician for American Medical Response Employees in San Diego. She is trained in EPIC Functional Capacity Evaluations.
She has volunteered her time to work with athletes and participants in AVP tournaments, the LA marathon, L.A. Police Karate tournaments, AIDS ride, Avon-walk-a-thon for breast cancer and many other events.
Whether you are an attorney seeking a highly qualified chiropractor on lien, or a patient seeking expert treatment, at Rubanenko Chiropractic you are assured of receiving only the finest quality care through the use of modern chiropractic equipment and technology. Dr. Dalya Rubanenko, conveniently located in the heart of Sorrento Valley/Carmel Valley near La Jolla and UTC area right off the 805 and 5 Freeway in San Diego, and her staff have a genuine concern for the patient's well-being! Because of the intimate and personable care patients receive from her, she is often described as "a country town doctor" with "big city" expertise."
It's Your Life… Live it in Health!
"There are so many wonderful things to convey about her… I will start with her professionalism and personable qualities combined…. Most of us do not like to go to the "doctor" but, this is just a wonderful experience…!

I also work in health care. I was referred to Dr. Ruby through Workers Compensation, yes, a "work comp" Doctor! and it was one of the best days of my life! :) I had fallen off a chair at work and fractured my tailbone and injured my wrist, head, back and neck. Needless to say, with all the injuries I was a mess. I say "was" because I am great now. Doc Ruby is one of the most thorough Chiropractors I know. She is compassionate and knowledgeable and always there to help. She loves her work, it shows in her attitude…

I have no reservations about recommending Dr. Ruby to anyone, with the utmost of confidence…. Her office is always full of grateful patients and it's kind of like visiting home when you are there…Try it! You will be eternally grateful as I am."
Dalya "Dr. Ruby" Rubanenko, D.C.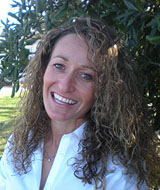 OPENING HOURS
| | |
| --- | --- |
| Monday | 10:00 am – 6:00 pm |
| Tuesday | 10:00 am – 7:00 pm |
| Wednesday | 10:00 am – 4:00 pm |
| Thursday | 2:00 am – 7:00 pm |
| Friday | 10:00 am – 1:30 pm |
| Saturday | 10:00 am – 2:00 pm |