DOCTOR OF CHIROPRACTIC
As the Director of Tomassetti Chiropractic, Dr. Tomassetti offers family health care, and personal, auto accident, work and sports related injuries, and prenatal and postnatal back care.
Dr. Tomassetti has served the needs of North County as a chiropractor since 1982. Originally from Rochester, New York, where he attended St. John Fisher College and received a Bachelor of Science degree in Biology, he received his Doctor of Chiropractic degree from National College of Chiropractic in Chicago, Illinois.
Dr. Tomassetti has received extensive post graduate education in the clinical analysis and treatment of automobile, sports and work-related injuries. He is also a Diplomat of the National Board of Chiropractic Examiners and is certified as an Industrial Disability Examiner.
Tomassetti Chiropractic specializes in the treatment of injured persons including injuries sustained playing sports, on the job, or from vehicular trauma. They offer a complete service to patients and provide thorough evaluations and detailed reports. Tomassetti Chiropractic can usually accommodate new patients for urgent evaluations the same day.
Dr. Tomassetti and his professional, friendly staff look forward to hearing from you. Call today to schedule an evaluation and start your path to a healthy life!
Education:
– St John Fisher College
– National College of Chiropractic
Internship:
– National College of Chiropractic
– Community Clinic Lombard, IL
Post Graduate Education:
– C.C.A appointed Independent Medical
– Examiner/Disability Evaluator
– State of California Qualified Medical Examiner
Professional Experience:
– Internship National College Public Clinic (1980-1981)
– Private Practice: Victor Tomassetti D.C. Clinic (1982 to present)
– Thousands of patients treated for acute and chronic cases
– Dr. Tomassetti works closely with medical and orthopedic specialists
"Dr T. and his staff are the best! They do everything they can for you! I went in to get treated for my lower back and he got me back to my normal self. I totally recommend coming to him if you are in need of any chiropractic services."
Request An Appointment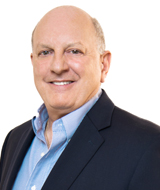 OPENING HOURS
| | |
| --- | --- |
| Monday | 8:30 am – 12:00 pm |
| | 2:30 pm – 6:00 pm |
| Tuesday | 8:30 am – 12:00 pm |
| Wednesday | 8:30 am – 12:00 pm |
| | 2:30 pm – 6:00 pm |
| Thursday | 8:30 am – 12:00 pm |
| | 2:30 pm – 6:00 pm |
| Friday | 8:30 am – 12:00 pm |
Dr. Tomassetti on YouTube