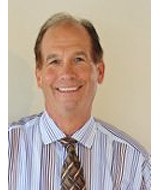 Scott Sebastian, D.C.
Doctor of Chiropractic
Available on Lien - Serving Encinitas, Leucadia and Cardiff
1351 Encinitas Blvd.
Encinitas 92024
Driving Directions
Phone: (760) 942 3321
Web Address: www.leucadiachiro.com
Dr. Sebastian, who specializes in holistic chiropractic care, has been treating patients at Leucadia Chiropractic for over 23 years. He focuses on your health as a whole, not only getting rid of pain, but getting to the core of your symptoms. Dr. SeBastian is genuinely concerned with his patients health and well-being. We at Leucadia Chiropractic treat our patients to a warm, compassionate environment where individual treatment results in the best of quality care.
The finest chiropractic, massage therapy, acupuncture, vitamin therapy, therapeutic laser, and exercise therapy is offered. Personal injury services are offered as well, such as taking cases on a lien basis and providing expert witness testimony. Dr. SeBastian is civically active, and is president of Encinitas Letip as well as being a member of several leading Encinitas organizations.
Education:
Graduated with honors, Cleveland Chiropractic
Basic Fitness Instructor - Florida Atlantic University
B.A. Stetson University
Professional Certificates:
Qualified Medical Examiner, Board of Industrial Relations
Independent Disability Examiner, Cleveland Chiropractic College
C.C.S.P. - Certified Chiropractic Sports Physician
Certificate in Applied Kinesiology
Professional Experience:
President/Director Leucadia Chiropractic Clinic, Inc. Encinitas, CA (1991-present)
Associate Chiropractor, Ferlita Chiropractic (1990-1991)
Dr. Sebastian's Philosophy:
Our bodies are made to be well, not sick. We need to take the stress off the body and nervous system by realigning the spine, make up for past nutritional deficiencies and if possible, alter life style. Then, and only then, will we achieve true health potential. My mission is to see that this happens to all of my patients.
At Leucadia Chiropractic, we take great pride in providing the finest chiropractic wellness care to our patients. Below is a sampling of the different chiropractic services we offer in our Encinitas office:
Acupuncture
Massage
Nutritional Counseling
Corrective Exercises
Spinal & Postural Screenings
Lifestyle Advice
Physiotherapy
Whether you are an attorney seeking a Chiropractor on lien for your injured clients or you are an individual seeking a healthy alternative to pain reduction, please contact Dr. Sebastian today. His office is conveniently locate East of I-5 on the southwest corner of El Camino Real and Encinitas Blvd.
From I-5:
Exit Encinitas Blvd.
Travel East to El Camino Real and Leucadia Chiropractic is on the Southwest corner next to Sprouts.
From within Encinitas:
Take El Camino Real to Encinitas Blvd. and Leucadia Chiropractic is on the Southwest corner next to Sprouts.
Pacific Coast Injury Group is proud of a long standing history of our chiropractors working co-operatively on lien with many individual lawyers and large law firms. Our group of chiropractors are available on lien to your attorney to provide personal injury and worker's compensation care and reporting.
See our Map & Locations page to find a chiropractor near you in San Diego, Imperial or Riverside County.