DOCTOR OF CHIROPRACTIC
Dr. Greg Ninberg graduated in 1990 from Palmer College of Chiropractic-West in Sunnyvale California. Born and raised in Bakersfield, California, he moved to San Diego, to begin his career in Chiropractic care.
Dr. Ninberg spent more than 8 years on staff with a company dedicated to rehabilitation, where he gained hands-on experience working with Physical Therapists, Athletic Trainers, Physicians and other Chiropractors. He instructed patients on the use of strength and training equipment to augment injury recovery, as well as provided in-services to other Healthcare Professionals.
"Dr. Greg", as his patients call him, is now practicing at Delta Chiropractic in Lemon Grove. Delta offers convenient hours and accepts most insurances. The staff is warm and caring, and supports our mission of offering superior care and treatment. Delta Chiropractic has been at the same location since 1990. Services include Nutritional Counseling, Physiotherapy Modalities, Decompression Table, Segmental Traction Machine, Hydro Massage  and Digital X-Ray.
Chiropractors help in restoring nervous system function and proper spinal biomechanics.
Dr. Ninberg has devoted his time and practice to the greater San Diego area. He is married and has one daughter, and enjoys hiking, biking, swimming, and ocean kayaking. In the summer you will usually find him behind the BBQ grilling while enjoying life with family and friends.
"I was in an accident over a year ago and worked carefully with both doctors to resolve all issues. I continued to visit the clinic on a regular basis for adjustments and I must say Dr. Ninberg is my favorite! He always manages to help relieve any pain in a matter of minutes. I have never had to wait longer than a few minutes to be seen which is great because I usually head to work right after my appointment. Wendy and Briana at the front are great- very friendly, efficient, and they always have a positive attitude. I recently went in for a massage and that was also a great experience! Delta Chiropractic clinic is the way to go- they truly care about their patients. 10/10 would recommend."
Karen P
Request An Appointment
Greg Ninberg, D.C.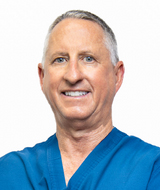 OPENING HOURS
| | |
| --- | --- |
| Saturday | Closed |
| Sunday | Closed |
| Monday | 9:00 am – 11:30 am |
| | 2:00 pm – 6:00 pm |
| Tuesday | 9:00 am – 11:30 am |
| | 2:00 pm – 6:00 pm |
| Wednesday | 9:00 am – 11:30 am |
| | 2:00 pm – 6:00 pm |
| Thursday | 9:00 am – 11:30 am |
| | 2:00 pm – 6:00 pm |
| Friday | 9:00 am – 12:00 pm |